Wednesday's Leftovers: Texas Tech, Dawson Garcia, JT Thor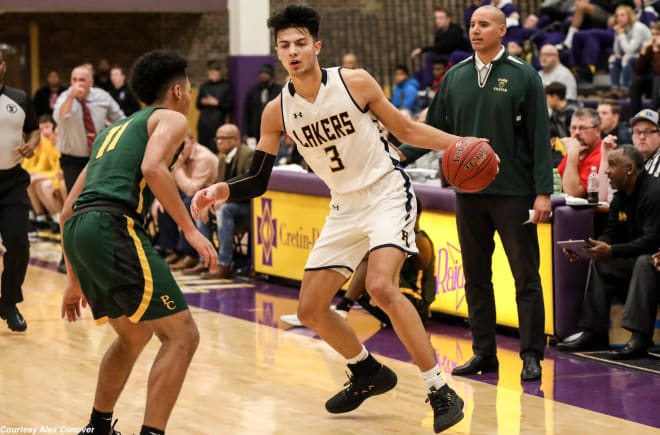 *****
I really don't think it makes that great of an impact on the recruitment of Nimari Burnett, but it sure does not hurt Texas Tech's cause. Sure, the best want to play with the best, which should only enhance the Red Raiders' chances with Burnett. But outside of that, the five-star will base his college decision on the style of play, skill development, having the chance to play on the ball and the comfort factor.
Down to a final four that features Alabama, Michigan, Oregon and the Red Raiders, Burnett could potentially sign before the early period completes on Nov. 19. Alabama holds my FutureCast selection, but Oregon and Texas Tech are the two that have been receiving the greatest amount of talk lately.
*****
Dawson Garcia will take an official visit to Marquette this weekend and then will decide shortly after that and sign next week. He is down to a final four that consists of Indiana, Memphis, Minnesota and the Golden Eagles.
I would say that it is more of a battle between IU and Marquette, with the hometown Gophers and Tigers following behind those two, in that order. Indiana has a very good chance with Garcia, but Marquette has been the talk for him all summer and not a whole lot has changed since then. While the Golden Eagles already hold two forward commitments, Garcia would be their best pickup yet. He has developed a great relationship with the Golden Eagles' staff and will be taking his second visit to the program in the past five months, which will be completed just three days shy of the Early Signing Period.
Reading the writing on the wall, it would seem as if Marquette would be the place where he lands if his visit goes well. That said, IU should not be discounted.
*****
With Cade Cunningham committed to Oklahoma State, JT Thor could very likely be the next to pick the Big 12 program. The two have spoken on and off in recent months about teaming up, but this should not come as no surprise. Last month, Cunningham told Rivals.com that he was speaking to a various group of prospects about teaming up in college at different programs. Thor is one of those for OK State, as was Rondel Walker, a former travel teammate of his that committed to the Cowboys last week.
Now, Georgia, Kansas and Kentucky are also in the mix for Thor. His cousin, Jimma Gatwech, will join the professional ranks instead of college next fall, and a variety of options could skew Thor away from Stillwater. However, with Cunningham now at OSU, I am confident Thor will follow suit.
*****
I placed my FutureCast selection for Keon Ambrose-Hylton last week in favor for the Alabama Crimson Tide. Ambrose-Hylton has completed his official visits and is considering Nate Oats' program, along with Arkansas, Dayton, NC State and USC.
Am I 100 percent confident in my pick of the Tide for the Canadian? No, but I am sure that a commitment will be made within the coming days and that a signing will take place next week. Each finalist has a chance with Ambrose-Hylton, but I would say that Alabama is the one program slightly out in front, with NC State not too far behind.
*****
It sure can. Keep an eye on Josh Hall, because the five-star could be nearing his commitment. Alabama, DePaul and Louisville remain involved, but NC State has the greatest chance of landing Hall. The Wolfpack have invested a whole lot into his recruitment but, if there is one program to keep an eye on it is DePaul, which was the final program to host him for an official visit two weeks ago.
NC State already holds the commitment from top 50 guard Cam Hayes, but Shakeel Moore would seem to be his ideal complement in the backcourt. Moore is a quality scorer who would fit well alongside a high-level facilitator like Hayes. DePaul, Ole Miss and Providence are also involved, but the stars are aligning for the Moravian duo to continue on to NC State next season.
*****
I was fairly sure that Javonte Brown-Ferguson was going to UConn last week, and a commitment date of this past Monday was thrown around. Of course, that has come and gone, which is only good news for Texas A&M. While he is publicly down to a final three that consists of those two programs and Kansas, the Jayhawks are all but out.

The Aggies and Huskies each dispatched coaches for Brown-Ferguson over the past seven days and I would expect a college decision to be made soon, with Nov. 16 looming as a possible commitment date. UConn remains my pick in the FutureCast, but the Aggies have made up some ground. Look for a commitment before the Early Signing Period completes and for Brown-Ferguson to officially reclassify into the 2020 class.