{{ timeAgo('2020-06-18 18:00:26 -0500') }}
basketball
Edit
Villanova wins out with top-30 forward Trey Patterson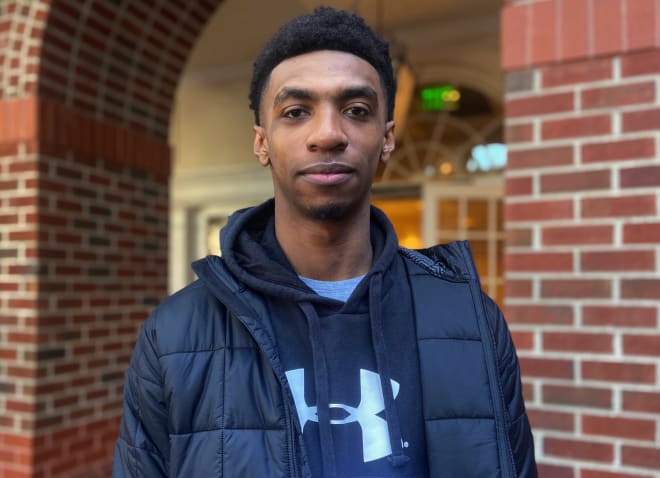 Villanova has done its best work on the floor riding the talent of the best within its region which should bring even greater optimism to the Big East program following today's news. Trey Patterson, a top-30 prospect from the 2021 class and a native of nearby Somerset, New Jersey, gave his verbal commitment to Jay Wright and his staff.
"I feel like Nova and their system is the best fit for me. I've built a relationship with Jay Wright and the coaching staff. They have a history of a winning culture and I feel like they can help me develop my game and ultimately reach the next level," Patterson told Rivals.com about his decision. "I've seen a bunch of small forwards come out of Nova and be successful in the NBA over the past couple of years, and that's exactly what I envision for myself."
Patterson is a giant win for the Wildcats. He is a 6-foot-8 forward that can play a variety of positions in the half-court setting and is respected most for his versatility, toughness, energy, and ability to score inside and out. He chose Villanova over Florida and Indiana, and is rated as the 28th best prospect in his class nationally.
"With everything going on, I felt it would be best to attend a school closer to home," Patterson said referring to the ongoing pandemic. "It allowed me to interact and build relationships with the different schools a lot more quickly whereas if AAU was going on, I probably wouldn't have had the opportunity."
Patterson becomes the second member of Villanova's 2021 class. Earlier in the year, Nnanna Njoku, a four-star center, committed to the program. The Wildcats will now focus even more attention in the backcourt as they continue to recruit Jordan Lingino, Rahsool Diggins, Stevie Mitchell, Langston Love, Trevor Keels and Max Christie.