Three-Point Play: Kobe Bryant, Nate Oats, Mwani Wilkinson
It's been a few days and the loss of Kobe Bryant still doesn't seem real. In today's edition of the Three-Point-Play, Eric Bossi tries to process the loss. Also, Nate Oats is starting to show what the future of Alabama basketball could look like and teams need to shoot their shot with Mwani Wilkinson before it is too late.
1. BRYANT'S LOSS IS INDESCRIBABLE
It's been a couple of days since my phone started going off with texts and alerts saying Kobe Bryant had died. I didn't believe it on Sunday and I still can't wrap my mind around the tragic helicopter accident that took the life of Bryant, his daughter Gigi and seven others far too soon.
I wish I were a talented enough writer to properly memorialize an icon like Bryant or that I was smart enough to write something that nobody else has thought of. I can't. What I do think I'm qualified to speak on, though, is the impact that he had on the game of basketball. There's no doubt it was enormous.
Almost any star we see today in the NBA, WNBA, college or high school has grown up idolizing Kobe. I did too, from the moment I first saw him playing in the 1996 McDonald's All-American Game to watching him score 60 during the last game of his career in 2016. I marveled at everything he did.
What he accomplished on the floor, his skill, his work ethic, his flair for the dramatic are all second to none and deserving of the adulation that he's received. He truly was a giant among men. His loss hurts. It is difficult to process and maybe what hurts the most is that he was just getting started on doing perhaps even greater things in retirement.
As a father, I had really grown to admire watching the way he doted on his daughters and advocated for women's sports. As a man who works in basketball, I had incredible respect for the way he was becoming a true mentor and giving back to the game in so many ways.
There's so much more I wish I could find a way to properly articulate, I just don't know how to do it so soon after his loss. But, I just wouldn't have felt right if I didn't at least attempt to acknowledge his impact on basketball and life. My prayers go out to his family and the families of all those involved.
2. OATS GETTING TRACTION AT ALABAMA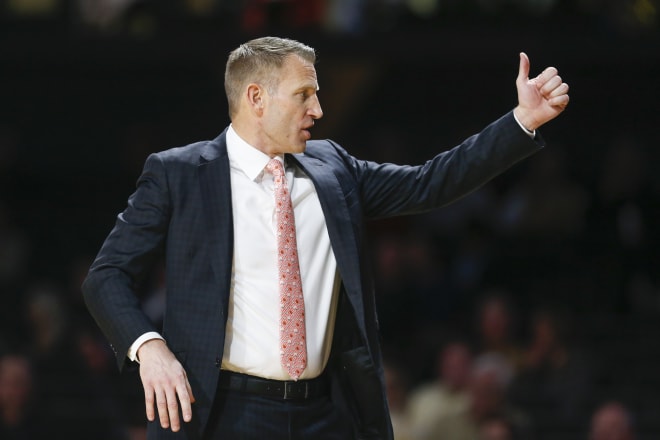 Just like any coach laying down a foundation at a new program, Nate Oats needs some time to build the type of culture that he wants to establish. However, we are starting to get a pretty good glimpse of what Oats and his staff could be capable of in Tuscaloosa over the last month.
Since the turn of the new year, Alabama has gone 5-2 with its only losses being a double-overtime heartbreaker at Florida and a tough road loss to Kentucky. The wins are important, of course. But what's really standing out to me is the way that Oats has the Tide playing.
Oats arrived from Buffalo with a reputation for getting the most out of his players, playing a fun style and giving his guards lots of freedom. We are undoubtedly seeing all of that in action.
Sophomore guard Kira Lewis is a budding star and one of the best players in the country that nobody is talking about. He plays fast and fearless. John Petty, Jaden Shackleford and others are playing with clear minds and freedom and the Tide are putting up points while averaging just under 83 points a game.
An NCAA Tournament bid isn't out of the question and the Oats and his staff are building a nice body of work to use down the road with recruits.
3. TIME FOR TEAMS TO SHOOT THEIR SHOT WITH WILKINSON
One of the best stories of the newly updated 2020 Rivals150 is the continued ascent of Mwani Wilkinson.
This time a year ago, the 6-foot-5 forward was a relatively unknown junior at Las Vegas (Nev.) Bishop Gorman. Sure, he was a big-time athlete, but skill, position and fit were all questions. Fast forward to today and he's climbed all the way up to No. 79 in the 2020 rankings and is nearing a decision.
The current players in his recruitment are LSU, USC, UNLV and Vanderbilt and he's been to all of the campuses. Also, from what he and his coach Grant Rice have told me in the last week or so, he's getting closer and closer to a decision. If I had to ballpark it, I'd bet that it's likely down to LSU and Vanderbilt.
That being said, if I were a top 15-20 type program who needed to find a late signee in 2020, I'd be shooting my shot with Wilkinson right now. Why not? He's going to keep getting better. He's a big-time competitor, his skill is improving rapidly and with everybody talking about positionless basketball, Wilkinson is true fit for that style of play.
Those recruiting him may be mad at me for screaming at the college basketball world to take a crack at him, but I bet anybody who does their homework on him will be glad to at least make a run at him.