{{ timeAgo('2020-06-18 07:53:09 -0500') }}
basketball
Edit
Three-Point Play: Andrew Nembhard, Oklahoma State, June 15
Florida transfer Andrew Nembhard is set to announce his college decision on Monday, but which program has the best chance to win his recruitment? In today's Three-Point Play, Rivals.com Basketball Analyst Corey Evans evaluates Nembhard's potential landing spots, the commendable work of the Oklahoma State staff and the real value in June 15 for the current sophomore class.
1. NEMBHARD ON THE CUSP OF HIS COMMITMENT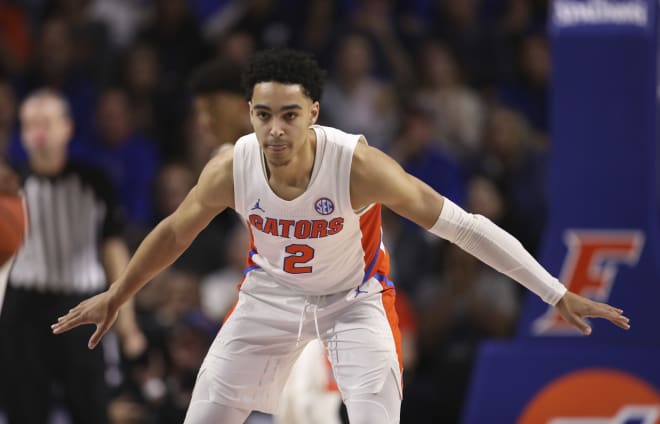 We broke the news earlier this week that Florida transfer Andrew Nembhard would be making his college decision next week. Nembhard will continue his college career at either Duke, Georgetown, Gonzaga, Memphis, Stanford or USC. He will be announcing Monday.

Looking at his finalists, most of which were involved with him prior to his commitment to Florida, it would appear that Nembhard will have a soft-landing spot no matter where he ends up. It also seems like a few programs have a better chance than others on his final list.
While Georgetown definitely needs someone like Nembhard to help turn around things on the Hilltop, I just don't see it in the cards. The same could be said for Memphis, though the Tigers have found some traction of late. Replacing Tyrell Terry would be intriguing, but it might be a steep climb for the Stanford Cardinal, too.
That brings things to Duke, Gonzaga and USC. Many presume Duke to be the leader, but I am betting against the Blue Devils here. USC has developed strong in-roads with Nembhard and his family throughout the years but I am not sure anyone has recruited him harder, nor has had enjoyed such success with Canadians or transfer guards of late, than Gonzaga.
2. OKLAHOMA STATE TALK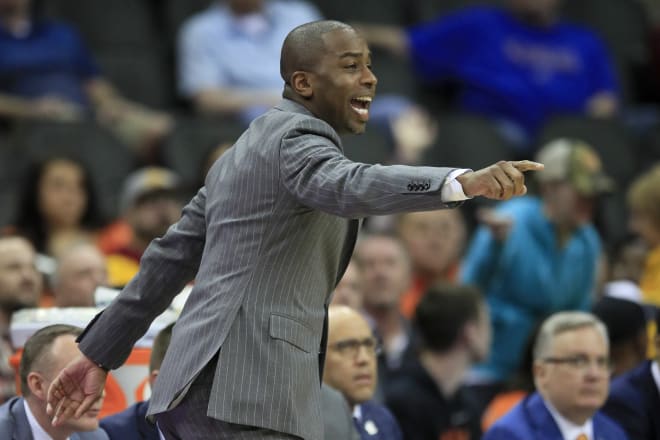 It has been a crazy two weeks for Mike Boynton and the Oklahoma State Cowboys. Two Fridays ago, when the NCAA's penalties were handed down, I think all of us, including maybe Boynton himself, thought he would see at least a few Cowboys transfer or walk away from their commitments to the program. Instead, outside of Yor Anei, things have remained the same.
Anei's decision to transfer is a big hit. You're talking about one of the best rim protectors in the sport and he is going to be coveted commodity this offseason. However, the fact that everyone else remained, at least for now, goes to show that there is true value in relationships and the strength of the culture that Boynton has established in Stillwater.
From what I am told, the catalyst for all of this was Isaac Likekele. Whenever he said that he was sticking around, it made it easier for others to follow his lead. That is the sign of a leader. Likekele deciding against making the move and sticking with a program that, as of this moment, won't be able to play in the NCAA Tournament next season reflects a whole lot in his belief in the program.
The attention now shifts to signee Cade Cunningham and it has not been easy to cut through the chatter and decipher as what he ultimately will do. He has been training with Likekele and fellow 2020 recruit Matthew-Alexander Moncrieffe in recent weeks and it looks as if the rest of Oklahoma State's standout 2020 class will be sticking with their original commitments.
Will Cunningham, who has developed such strong bonds with his potentially future college teammates and whose relationship with Boynton is second-to-none, decide to walk away from all that he helped mold? I am saying he won't, which will be a monstrous win for the Pokes and it would seem that it will only be a matter of time before Cunningham reaffirms his allegiances to OSU.
3. VALUE OF JUNE 15
"Well, that was a waste," was the constant refrain I heard from the coaching side following the first day that members of the 2022 class could speak directly with college coaches. Don't get me wrong, this is a special day that some prospects will remember for the rest of their lives, but it also is not what it is all worked up to be. That is especially true this year.
Some coaching staffs will stay up as collective unit when the contact period for rising juniors opens and make phone calls beginning at midnight, hoping to register in the minds of their top targets. Maybe it will leave a slight impression but, after the waves of messages ensue and the phone calls are made months down the line, I am not sure that it will mean a whole lot. Yes, it could impress, but I have never come across a prospect that decided to commit to a program because they were the first to call on June 15 of their sophomore year.
Let's not fool ourselves either; half the time, the coach at hand has never even seen the prospect play. During these uncertain times and without the travel season intact, even fewer coaches, especially head coaches, have ever watched and had the chance to actually properly evaluate the recruit they are trying to impress.
The prospects themselves will fall in love with the adulation of new interest and more offers in the coming days, but even they will become exhausted by the process. In the end, June 15 should be seen as a starting point and another page in the book that is the college recruiting process and as a relationship starter for some, or a relationship strengthener for others, in the plot line towards a commitment.