Signing week preview: Top available power forwards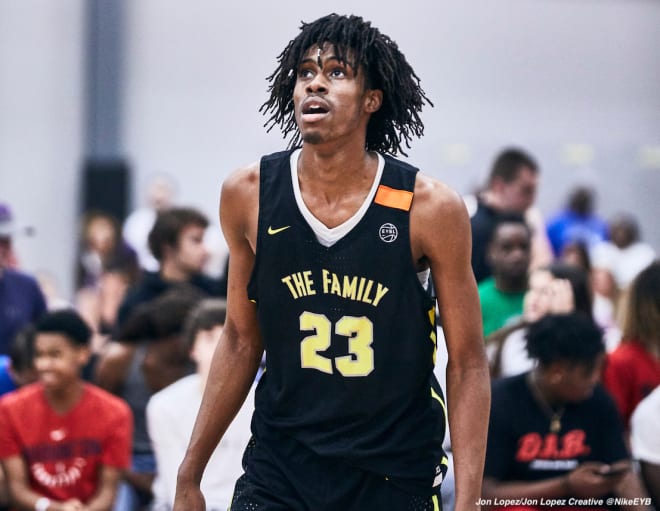 Isaiah Jackson
Who's involved? Alabama, Kentucky and Syracuse.

The latest: The athletic shot-blocker has visited all three of his finalists and is all set to announce his decision on Saturday, Nov. 16. Word on the street has been that this has been a back and forth tug-of-war between Alabama and Kentucky while Syracuse just hasn't gotten much buzz. Alabama has been pegged as the team to beat by many, but it's awfully tough to bet against John Calipari at closing time.

Dawson Garcia
Who's involved? Indiana, Marquette, Memphis and Minnesota.

The latest: Garcia will take his final visit this weekend when he sees Marquette. Speaking of Marquette, they have been considered the team to beat for some time but they still have to close. Indiana has made up a lot of ground of late and Garcia is feeling the pressure to stay home. It shouldn't be too much longer before he's ready to decide.

J.T. Thor
Who's involved?: Georgia, Kansas, Kentucky, Oklahoma State and UCLA.

The latest: Thor has a final five but at this point but there has been pretty varied level of actual communication between him and his finalists. Bottom line, Oklahoma State has been considered a favorite for a while now and talk has been that once Cade Cunningham committed that Thor would follow. If that's the case, Thor is on the clock for the Cowboys.

Tari Eason
Who's involved? Cincinnati, Colorado, UCLA, USC and Washington State.

The latest: An active four man who can put the ball on the floor, Eason has taken official visits to Cincinnati, Colorado and USC. His list suggests that he'll stay on the West Coast, but he's yet to finalize anything and there aren't yet plans for a decision. He could be in for the long haul and if that's the case things will really pick up for him during his senior season.

Keon Ambrose-Hylton
Who's involved? Alabama, Arkansas, Dayton, N.C. State and USC.

The latest: A Canadian who is mobile and has a good-looking stroke on his jump shot, Ambrose-Hylton is all done with his official visits and has a decision scheduled for Nov. 17. Dayton put in a lot of early work on this one and has a strong foundation with him, but as we head down the stretch, it is Alabama and N.C. State who have started to pick up the buzz. As of today, let's call Alabama the slight favorite.