{{ timeAgo('2020-06-17 12:05:07 -0500') }}
basketball
Edit
Ole Miss starts 2021 class with homegrown four-star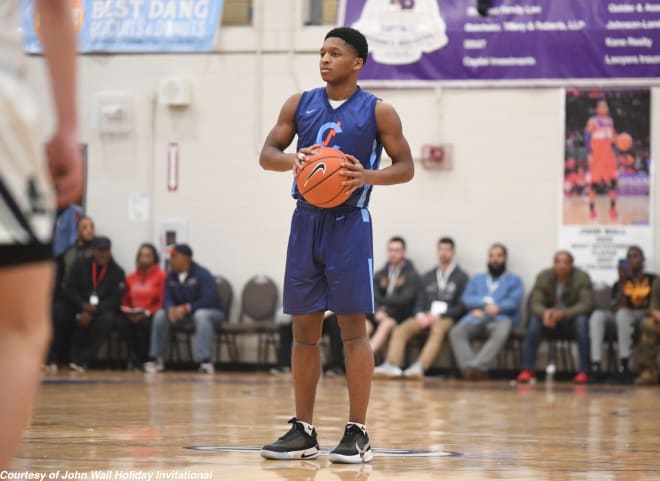 Ole Miss got their 2021 recruiting class started with a bang by landing a key in state target.

Four-star point guard Daeshun Ruffin -- who was briefly committed to Auburn last summer -- has now elected to stay home and play for Kermit Davis and the Rebels after he graduates next spring.

Checking in at around 5-foot-9, maybe 5-foot-10, Ruffin isn't the biggest point guard on the block but don't try to tell him that.
Athletic and quick, Ruffin plays with a fearless style and is constantly applying pressure to defenders with his regular attacks on the basket. He's also a streaky shooter from deep who can put up points in a hurry. It's a high risk-high reward style of play to have a smallish scorer like Ruffin at the head of your attack but there's no question that he's talented and can go and get buckets.
Currently ranked No. 53 nationally, Ruffin is the first member of Ole Miss' class and continues a trend of highly ranked players making early decisions and is the 42nd member from the 2021 Rivals150.