Memphis forward picks Mizzou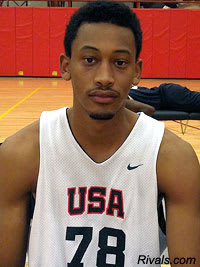 "Mizzou is a great school," said Williams III as he donned a Tigers hat.
A long and fluid forward who can handle the ball some and is a good shot blocker, Williams III is a lean athlete who runs the floor. He is a good passer for his size, will rebound in and out of his area and has a body that can easily be built upon.
Over the past year or so, Williams III has been battling injuries and because of that his play has been a bit up and down. If his health has improved and he's become more consistent, he's got the tools to make a climb in the national rankings.

[rl]