McDonald's Nuggets: Talent in transfer portal; Scottie Lewis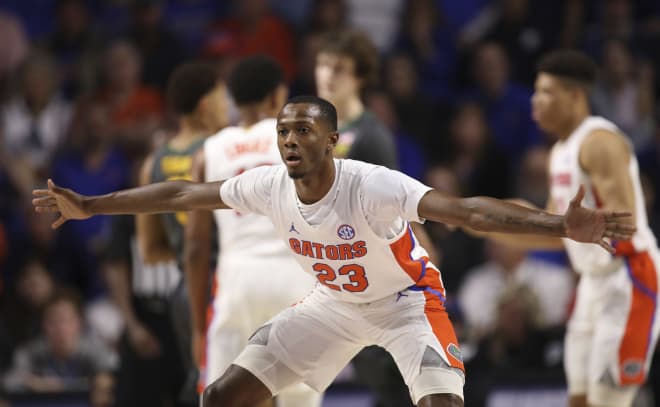 WHAT'S ON MY MIND: Why so many higher-profile transfers?
It seems like every single day for the past few weeks since the season ended there is a relatively high-profile college player going into the transfer portal. Sometimes it's a power conference player going to another and sometimes it's a top mid-major player moving up, but it just seems like to me that more than ever there are good players leaving rather than the usual end-of-the-bench players or grad transfers.
I decided to ask five college coaches in different parts of the country and at different levels of the sport to see what they thought are the reasons behind it. There were several different answers, some that might be obvious and some that you might not have thought of.
A common response from all the coaches was the likelihood of the one-time transfer rule potentially passing soon, although it has yet to be decided if it would go into place for the upcoming season. Another common response had to do with players not being happy with their role and thinking it is hurting their chances at the NBA.
Many obviously pointed to the COVID-19 situation having an impact, but maybe not in the way you would expect. Coaches not getting to be around the players to keep them locked in is a factor, but one coach pointed to players not being around each other as a bigger issue. A lot of times if one kid starts to feel like leaving one of his teammates or close friends on campus can keep him from going into the transfer portal. A quote I really liked was "When guys aren't around their teammates, they start to think of themselves as independent contractors."
Along the same lines of everyone being displaced from the virus, another coach pointed to the idea of it being easier for tampering to take place.
As for the rise of graduate transfers over the last few years, three of the coaches thought that peer pressure was a part of it. Most college athletes want a chance to play at the highest level. When they see a player from their level that they think they are as good as or better than going into the portal and getting a ton of attention at the highest level, they think they can do the same.
The last response I received is one that will become a much bigger issue going forward when the one-time transfer rule kicks in, and that is players feeling empowered. If a player feels he's not being used right, was lied to in the recruiting process or was disrespected in any other way there is always the threat of that player deciding to pack his bags and find a new school.
*****
WHAT'S ON MY MIND, PART 2: Scottie Lewis
I've always been a big fan of Scottie Lewis, going back to watching him on the Under Armour circuit with Team Rio. He plays with so much energy, seems like a winning-type player and I always respected the way he handled his recruiting process and treated the media.
I now love that he made a very mature and probably a really tough decision to return to Florida as a sophomore. Most five-star recruits like Lewis come into college thinking it will be a smooth transition for them and they'll take off for the NBA after a year. It's just not always that easy, and it's even harder for guys to take any blame if things don't go as planned.
I'm sure Lewis came into this season thinking he would be a double-figure scorer, Florida would make a big run in March and he would be a lottery pick after a year. Honestly, that's what I thought would happen, but it didn't. Florida was living on the bubble this year and Lewis had a good year, but probably not what most expected. If he declared for the NBA Draft, he'd probably be right on the fringe of the first round. In a normal year, I'd bet on him being the type of player that would move up during workouts and interviews leading up to the draft because of his work ethic and his humility, but he probably wouldn't have those opportunities given all that's transpired in the past month.
I fully expect Lewis and the Gators to have a better season in 2020-21, and I would bet on Lewis being comfortably inside the first round of the 2021 NBA Draft if he chooses to come out.
*****
TEAM OF THE WEEK: Minnesota adds key transfers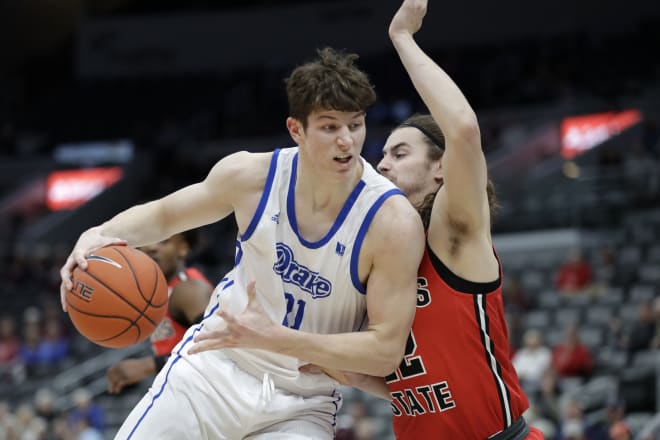 It was a big week for Richard Pitino. Losing Daniel Oturu to the NBA Draft was a big, although not unexpected, blow to Minnesota. But the Gophers weren't hurting up front for long. Drake center Liam Robbins, the nephew of Minnesota assistant Ed Conroy, was one of the top players in the transfer portal, and he opted to take his talents to Minnesota next season.
The 7-foot big man had a really impressive sophomore season as he averaged 14.1 points, which was a 10-point improvement from his freshman season, and 7. 1 rebounds per game.
The Gophers weren't done adding frontcourt talent though, as Western Michigan grad-transfer big-man Brandon Johnson committed as well Thursday. He was a three-year starter and averaged 15.4 points and 8.1 rebounds per game this year.
*****
COMMIT OF THE WEEK: Tyrin Lawrence to Vanderbilt
I don't always pick the headline-winning commitment for the Commit of the Week as much as I like to highlight commitments that make a ton of sense. When Jerry Stackhouse took the Vanderbilt job last year, the Commodores did some light work with Tyrin Lawrence but opted not to offer at that time. Lawrence ended up opting for a post-grad year at Sunrise Christian after playing with the Georgia Stars last summer, and it really paid off for him. He went from no high-major offers to having programs such as California, Gonzaga, Ole Miss and Vanderbilt come through.
The reason I like this commitment so much is it makes sense for both sides. Vanderbilt needed backcourt help and obviously needs really good students. Lawrence carried a 4.0 GPA in high school and has proven to be a worthy high-major prospect. He always mentioned that he hoped to find a school closer to his home in Georgia, so the four-hour drive from Morgan County checks that box. I've watched Lawrence for a few years now and always thought he was highly talented but just not quite as consistent as he needed to be. For that reason, I love that he'll be playing for a coach like Stackhouse who won't let him take a play off. I suspect this relationship will work really well for everyone involved.