{{ timeAgo('2020-10-16 05:42:23 -0500') }}
basketball
Edit
McDonald's Nuggets: New transfer rule, Bryce McGowens decommits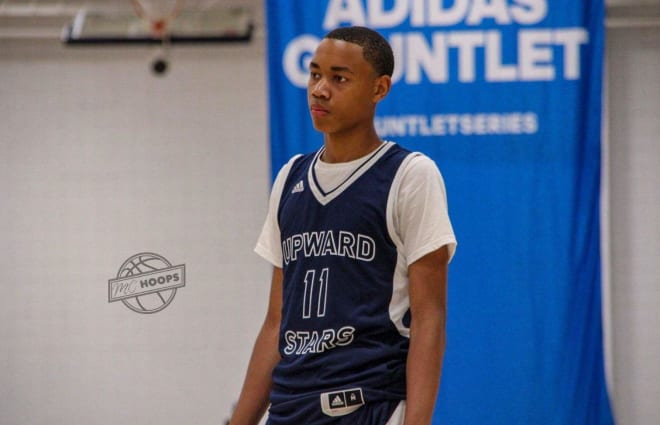 WHAT'S ON MY MIND: Crazy times in college hoops
The year 2020 has been a crazy one. Things are about to get even crazier in the world of college basketball over the next year or so with some of the recent rules changes in the sport.
Let's start with the long-anticipated update to the transfer rule. We're still a few months away from it being official, but it looks like college basketball players will be able to transfer schools one time without having to sit out a year when the rule passes in January. College basketball coaches have already started adjusting to the idea of losing a couple players every year to transfer, but now you could see a different level of movement.
My prediction is the number of transfers every year won't change too much. Where it could have the biggest impact is with higher-profile players deciding to find a better situation. There is no longer the obstacle of sitting out a year to keep players in place. College coaches will not only have to recruit the top high school prospects to their programs but they will also have to convince their own players to stick around, which, hopefully, leads to more honesty in the initial recruiting process.
Another ruling from this week is that - like athletes in spring and fall sports - college basketball players will get a free year of eligibility. Where this could get really crazy is with roster management. If players decide to stick around and take advantage of the extra year it would mean schools could technically go over the scholarship limit of 13, but it also means it gets harder to keep everyone on your roster happy with playing time. That could make that transfer rule even more interesting.
In the past, I know there were college programs that loved the idea of taking a couple transfers every year because it meant there would be two players on the roster you don't have to worry about keeping happy with playing time every game. Roster management skills from coaches will certainly be put to the test over the next couple years.
*****
RECRUITING NOTE: Long list of suitors for Bryce McGowens after his de-commitment from FSU
Bryce McGowens, the No. 23-ranked prospect in the 2021 class, surprised a lot of people last week when he decided to back out of his Florida State commitment to look at other options. As one would expect when a five-star prospect becomes available, the South Carolina native has become a hot commodity with college basketball coaches.
Since opening up his recruitment, dozens of schools have reached out to see if they could get involved with McGowens. Florida State remains in the mix to potentially get him back in the fold, and he did a Zoom call with Leonard Hamilton's staff this week. Georgia, LSU and Nebraska have also completed Zoom calls with McGowens, and Iowa State will have him on a call Saturday.
Along with those schools, Arizona, Kansas, Kentucky, North Carolina and Oregon have also been involved. South Carolina State is another recent offer, if he chooses to consider the HBCU route. Look for McGowens to release a top five list Monday afternoon.
*****
2021 and 2022 COMMITS OF THE WEEK: Auburn doubles up
Nobody had a better week on the recruiting trail than Bruce Pearl. Last Friday, Auburn went back into Georgia - where the Tigers have had great success in recent years - to land five-star power forward Jabari Smith, the No. 4-ranked prospect in the 2021 class. Smith is the highest-ranked prospect to choose Auburn in the history of Rivals.com. The Tigers beat out SEC rivals Alabama, Georgia and LSU to land his commitment.
Thursday morning, Auburn was back at it with a surprising commitment from Hawaii native Sage Tolentino. The 7-foot, 215-pound big man started to generate a ton of buzz recently with college coaches, and he had Cincinnati, Kansas, Kentucky, Louisville, West Virginia and many others involved. Tolentino definitely needs time to fill out his frame with some muscle, but there is no doubt his skill level - combined with his mobility at his height - makes him a unique prospect with a really high ceiling.