LSU lands four-star wing Mwani Wilkinson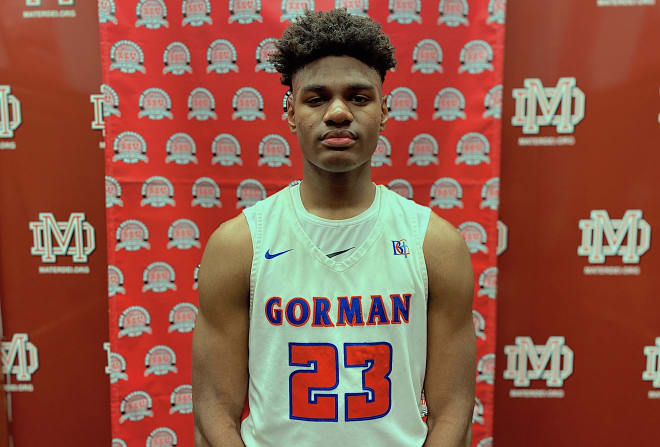 Down in Baton Rouge, Will Wade is putting together another nice class and LSU's 2020 group just got a bit stronger.
Four-star wing Mwani Wilkinson of Las Vegas (Nev.) Bishop Gorman has become the latest to call it for Wade and the Tigers.
"I picked LSU because i knew in my heart that it was right for me and it was where I wanted to be and it came to a certain point when i just knew that 100%," Wilkinson told Rivals.com. "But it wasn't always like that though. For a long time i was torn between 3 schools where i would have great opportunity. It just so happens that i chose LSU because as time went by until like last week i just knew i wanted to go there."
Earlier this winter, Wilkinson said that his family being from the area was a plus.

"My dad's family is from Baton Rouge so I have a lot of family out there," Wilkinson told Rivals.com earlier this winter. "I always liked LSU football as a child because when I grew up I didn't play basketball, I played football. I liked the competition down there and they are in the SEC which I like."
One of the fastest rising players in the senior class, Wilkinson didn't even have a Division One scholarship offer at this time a year ago.
Now he's a high flyer who can make pull-up jumpers, rebound, defend multiple positions and has big time versatility.
In the grand scheme of things, the visit to Baton Rouge seems to have sold him.

"I liked how the visit went, I really liked it," said Wilkinson. "One thing, I can't lie about was the food. My dad is from there so I really like the Cajun food a lot. But I got to watch a practice, I got to watch the presentation that coach (Will) Wade gave and I talked to the trainers and they really take care of the players and stuff like that."
Wilkinson joins what has become a loaded class. He'll team with five-star shooting guard Cameron Thomas, three-star big man Bradley Ezewiro and Rivals150 combo guard Jalen Cook. The group now ranks among the top 15 classes in 2020.