Four-star Dink Pate is a hot commodity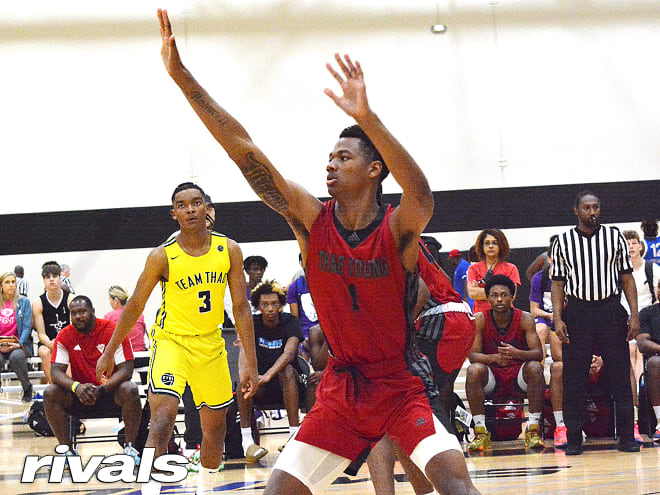 When discussing prospects with the most upside in the 2024 class, Dink Pate has to be in the conversation. He's a rangy guard that has a good build and is versatile on both ends of the floor. He can run the offense, shoots at a high level and can guard multiple decisions.
There's a reason more than 20 programs contacted Pate on the opening day of the contact period. He broke down a handful of those, plus a dream school, with Rivals.
IN HIS OWN WORDS
Cincinnati: "It's really just me and their coach (Wes Miller). Even though he offered me on the first day, he calls or I call and just check in with him. I'm working on building a relationship with him and getting to know him."
Houston: "It's not that far from home. Coach (Kelvin) Sampson, he has a great defensive scheme from what I hear. They've said that as soon as I come in, they'd treat me exactly like family, and that's all I need."
Texas A&M: "Coach Buzz (Williams) is a cool coach. He actually invited me to one of his games when they were playing Ole Miss or Mississippi State. I was watching him and their team has a lot of good chemistry, and they're coached by one of the best coaches out there."
Arizona: "I got that offer because of Jason Terry, when he was there. He and I have a good relationship. Other than that, I don't know much about Arizona."
TCU: "That's right down the street from me. They've got a lot of good players over there. Their coaching staff, I know coach (Tony) Benford. He actually came up to the school a few months ago. They said they have a lot of faith in me and that I could be one of the best guards to come out of my class."
Dream Program: "Kentucky. I talked to coach K.T. Turner. Kentucky's always been one of my dream schools. I remember playing NCAA Basketball, the college game, on PS3 with Kentucky. That would always be my dream school, either Kentucky or Duke."
*****
RIVALS REACTION
Pate has begun to find his stride in the latter part of spring grassroots play. He had more than 20 programs reach out to him on last Wednesday, and that number is probably closer to 30 today. Texas programs will always be in the mix, but bluebloods are very enticing to the rising junior. Pate wants to go somewhere that he can play through mistakes and be able to develop at a fast rate.