Dug McDaniel sees national entities enter his recruitment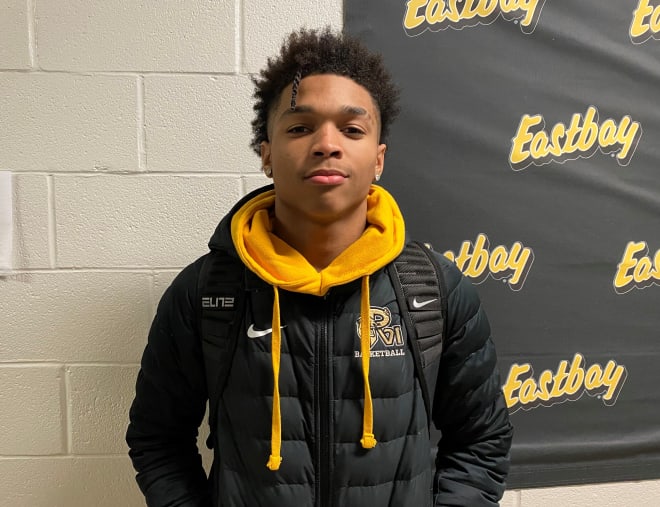 SPRINGFIELD, MA. – The Paul VI Catholic High program has become known for winning on the biggest of stages, but also for its production of premier talent at the lead guard spot. Aaron Thompson is a top member at Butler this season, Duke bound guard Jeremy Roach is completing his phenomenal prep career this winter. Now Dug McDaniel that looks more than ready to take over the reigns in the backcourt, which is why a number of power conference programs have begun to recruit him.
McDaniel discussed playing alongside Roach.

"It has been great," McDaniel said. "It has taken a lot of pressure off of me and I can take some of the pressure off of him. We complement each other's' games really well and we work good in the backcourt together.
"He is a high-level guard and is going to Duke so, if I want to get to that level, he is there now so I might as well use some of the tools that he uses so I can get there so I just try and model myself after him as far as my game."
Offers from Florida, George Mason, George Washington, and Wake Forest have already been handed out, while Georgetown, Kentucky and Michigan have continued to keep a close eye on him, McDaniel told Rivals.com.
IN HIS OWN WORDS
Kentucky: "I have been talking to them on a weekly basis. They have just been telling me what to do and what they like in a point guard. I really like them. They are going to be in my top ten or my top list of schools. They just want for me to be a scrappy defender and not make it easy for my opponent and make my presence felt on the floor and being an all-around good person."
Georgetown: "How they let their guards go. I really liked how they let their previous guard (James Akinjo) play and let him do his thing. They let him do what he had to do to get a bucket or get his team involved so I really like their style of play and how they let their point guards lead and facilitate.
"It would be good to play for him since he (Patrick Ewing) played in the NBA and he has a lot of good tips of how to get to the next level and he is a big man. I really like playing next to good big men so him, being my coach, that would be good because he would get me into a good spot and also the big men into good spots for where I can get the ball to."
Michigan: "I am close with their coach (Juwan Howard). I played with his son (Jett Howard) and I like their style of play because he plays fast and I really like get up the floor. They use a lot of screens and he really pumps his guys up and they are going to be a winning program and I really like what they are doing over there."
WHAT'S NEXT?
McDaniel has yet to step foot onto a college campus, but that could soon change. "I want to get to Michigan next summer," McDaniel said.
While just Florida and Wake Forest make up his high-major offers at this point, that will soon change. Despite just standing at 5-foot-10, McDaniel is one of the most skilled prospects in the 2022 class. His feel and IQ for the game is elite, and his ability to make others better but also defend the basketball is a premium. Likely to start all four years at Paul VI Catholic, McDaniel's pedigree will be second to none once he graduates and should have the chance to impact a high-major program immediately once his college clock begins in the fall of 2022.